Wireless Localization - Preliminary Results
---
Deployment Area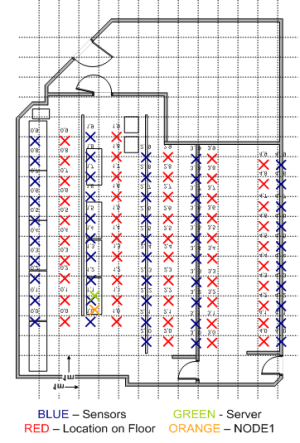 Result Window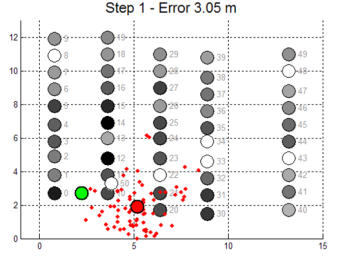 The green dot is the true tag position. At each location, the tag generates about 60-70 messages, which are received by the post nodes.
The gray dots are the post nodes. A darker color indicates an higher value of RSS. White means that no messages are received at current step.
The small red dots are the positions estimated using a single tag message. The big red dot, which is the average of such points, is the estimated position for the tag node.
Results
---
Maximum Likelihood Estimation (Avg. Error 2.61 m)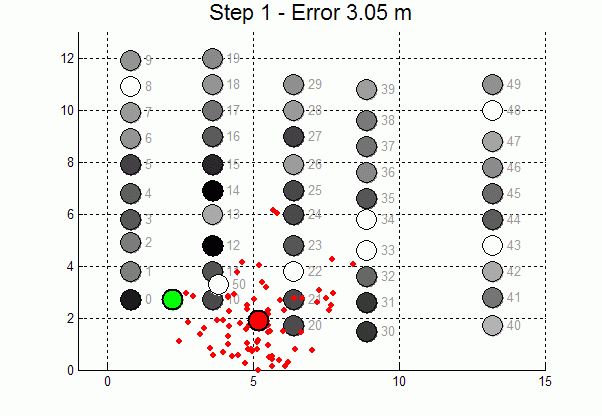 Strongest RSS Neighbor (Avg. Error 1.51 m)